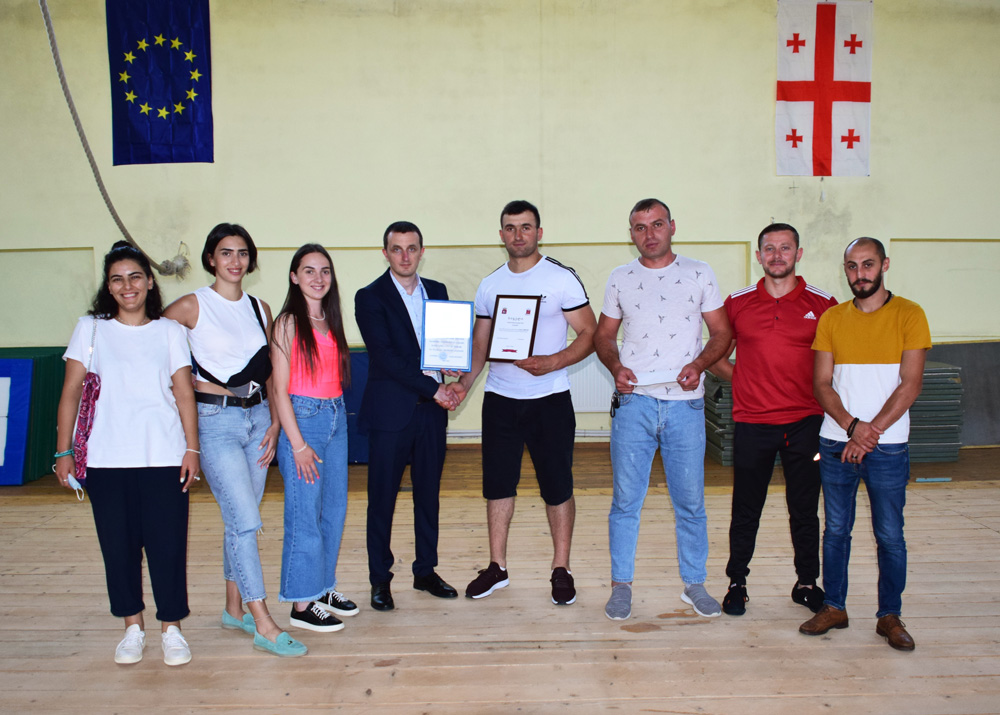 Georgian Records Federation has revealed another record holder – 28-year-old Gigi Kipshidze won this title by performing the dumbbell curls. The event was held on July 30, at the Kareli Municipality Sports Complex (Kareli, Georgia).
The aim of the record was to lift the heaviest weight by dumbbell curls nonstop. Gigi Kipshidze managed to lift the pair of 5 kg dumbbells 10,000 times and accumulated a total of 50,000 kg weight. An attempt lasted for exactly 1 hour, 34 minutes and 27 seconds.
Local government officials were attending the event. The Mayor of the Municipality – Mr. Zaza Guliashvili congratulated the athlete on his success and awarded him with a cash prize.
Gigi Kipshidze was born on 18 June, 1993 in Tseronisi village of Kareli Municipality. He has not been engaged with professional sports in the past. This is his first record however, he continues training and plans to set new records in the future.