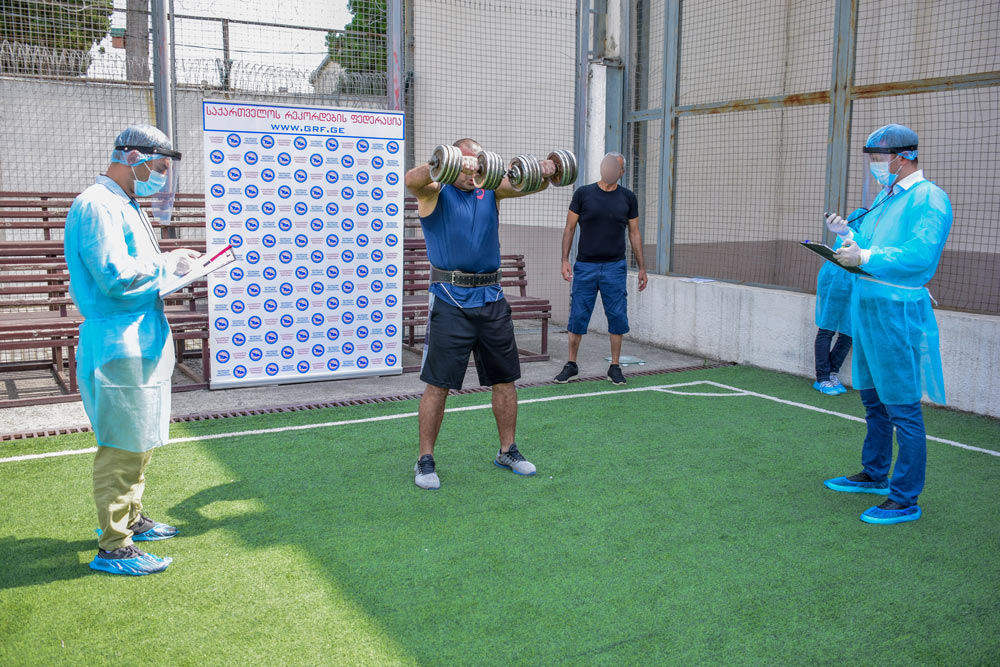 Georgian convict, 42 years old Paata Berikashvili established a world record – he performed 37 dumbbell front raises using two 22-kg dumbbells and improved the result of multiple Guinness World Record holder – Eamonn Keane from Ireland.
The record attempt was held on 2nd September, according to the COVID regulations, at the penitentiary establishment N12, Rustavi, Georgia. The process was observed by the Georgian Records Federation adjudicators, together with the Administrative Personnel of the penitentiary establishment.
To improve Irish athlete's result, Mr. Berikashvili had to lift more than 1215 kilograms in total, but he exceeded the goal by difference of 413 and achieved 1628 kilograms.
It is worth mentioning that for the purpose of re-socialization of prisoners Georgian Records Federation has been cooperating with the Special Penitentiary Service since 2013. Five world record breakers from four different prisons have been identified and total of 12 world records have been verified.